Life Coaching
What is Life Coaching?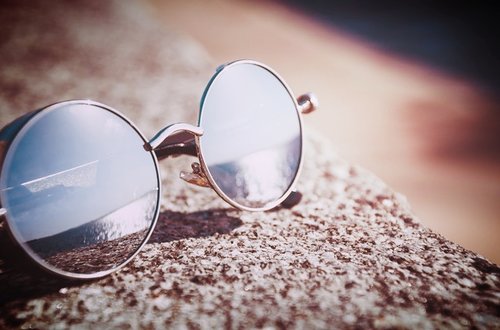 Life Coaching is a partnership between you and me. You define the problem areas to be worked on; I use my special knowledge and experience to help you make the changes you want to make. Coaching requires your very active involvement. It requires your best efforts to vision, imagine, commit and be excited about changing thoughts, feelings, and behaviors to obtain your goals.
I expect us to work together and create a plan. We will both commit to being disciplined about following your plan. We will regularly look at our progress and goals and make needed adjustments.
An important part of your Coaching journey will be practicing the skills you will discover during our sessions. I will ask you to practice outside our meetings and we will work together to set up homework assignments. We may decide that you will do exercises, keep records, and perhaps do other tasks to deepen your learning. Our sessions will be individualized to your needs. They can take place in-person, via video conference or telephone.
Working on challenging patterns of behavior and relationships in your life and making long-term efforts to improve them can be transformative. These are important parts of the personal change process. Change will sometimes be easy and quick. It can also be slow and sometimes frustrating. I will facilitate and empower you to maintain a positive mindset and encourage you to keep trying. You can always learn new ways of looking at challenges and improving your quality, satisfaction and happiness in your life.
My more than 25 years of experience as a family therapist and Coach provides me with a unique skill set and perspective to facilitate the personal changes you identify. I bring my years of clinical experience and expertise in facilitating the development of effective communication to you and your personal endeavors. I have the wisdom and experience you need to support your individual journey.
What makes me different?
I have worked with individuals, family's and groups for over 25 years helping them create the vision and changes they want, obtain their goals and move through the many struggles and challenges that they face in their life. My clients thrive with the support and guidance they receive throughout our Coaching relationship.
The Benefits of Life Coaching:
Attain a Clear Vision of Your Goals
Master Skills Needed to Make Changes
Enhance Effective Leadership
Improve Interpersonal Relationships and Communication
Maintain Commitment as You Face Challenges
Achieve Meaningful, Tangible Results
Create Lasting Change
Gain a Comprehensive Understanding of Problems
Solve Complex Problems
Set a Clear Agenda
Reach Goals More Efficiently
Lead to Inspire Others
Be Accountable to Your Coach
Maximize Your Personal and Professional Potential
Click here for Coaching Packages Pricing and Information
Robin's style is direct and inspired profound internal reflection. I walked through her door shrunken from the weight of what I was carrying, and when it was time, I flew free with a proverbial skip in my step, and a posture of courage, and strength. Her words of wisdom provided me with the tools to thrive during moments that would have previously leveled me. And her ability to assist me in creating a plan, and path to attain goals helped me to find an organization that matched the new and improved version of myself.
– Maria R. – Business Development Specialist; Regional Healthcare Organization